In honor of Women's History Month, TCNJ will host the following events:
From 1919 Black Awakening to 2020 Black Lives Matter Movement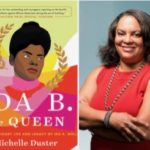 Tuesday, March 2, 2021 6:00 pm join via Zoom
MICHELE DUSTER is a writer, speaker, professor, public historian, and champion of racial and
gender equity. She has written, edited, or contributed to sixteen books. Her most recent, released
January 26, 2021, is "Ida B The Queen: The Extraordinary Life and Legacy of Ida B Wells".
Without a Whisper– Konnon:Kwe: Documentary and Q & A with Mohawk Bear Clan Mother Louise Herne
Tuesday, March 9, 2021 6:00 pm join via Zoom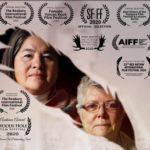 Before the first women's rights convention in Seneca Falls in 1848, European colonial women lacked
even the most basic rights, while Haudenosaunee women had a potent political and spiritual voice
and authority in all aspects of their lives. The contact that the early suffragists had with
Haudenosaunee women in New York state shaped their thinking and had a vital impact on their
struggle for equality that is taken for granted today. The film follows Mohawk Bear Clan Mother
Louise Herne and Professor Sally Roesch Wagner as they seek to correct the historical narrative
about the origins of women's rights in the United States.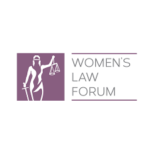 TCNJ/WGSS Rutgers Law School Mentoring Event
Tuesday, March 16, 2021 6:00 pm join via Zoom
Sarah Frey, a TCNJ/WGSS Alum who is now VP of the Women's Law Forum at Rutgers Law School in Newark, and fellow Rutgers Law students Tala Ismail and Siena Carnevale will host a panel for TCNJ students – especially minority women – to guide them through the process of applying to Law Schools.
TCNJ/WGSS Annual Alum Panel
Tuesday, March 23, 2021 6:00 pm
https://tcnj.zoom.us/j/97259642811?pwd=V05GUTBrS0t3NVVXTEtucjl4WW5Mdz09
Meeting ID: 972 5964 2811
Passcode: 699388
Adjo Agbobli '20, Taylor Iodice '15, Jack Marr '16, and Lauren (Smith) Rainey
'2004 will take part in our annual Alum Panel which will be moderated by Dr. Ann Marie Nicolosi.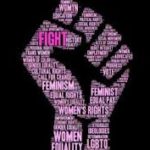 These events have been organized and sponsored by the Women's, Gender, and Sexuality Studies Department, the Office of the Dean of Humanities and Social Sciences, and by the Division of Inclusive Excellence. All events are free and open to the public unless otherwise noted.